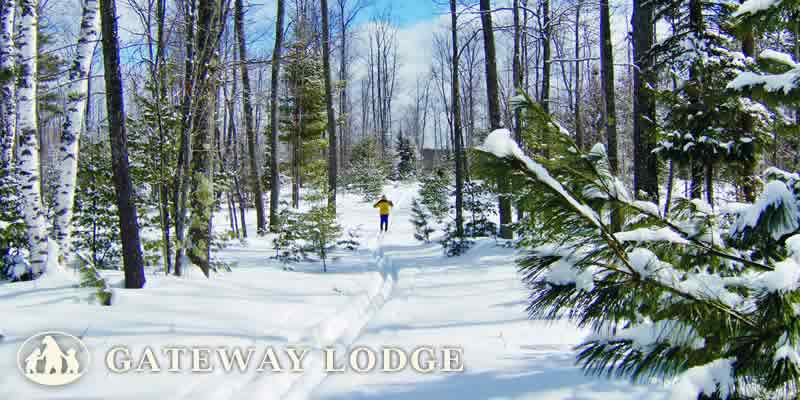 Hiking, Biking, ATV and Snowmobile Trails
There's a trail for everyone minutes from the Gateway Lodge.
The Land O' Lakes Bike and Pedestrian Trail extends 7.5 miles from downtown Land O' Lakes west to the Forest Lake road. It is a 10 foot wide paved trail perfect for a day outing, and traversing pristing forested land.

The Agonikak Trail is perfect for hikers and mountain bikers. It extends northward 10.5 miles from Land O' Lakes toward Watersmeet. It is not paved, but a rustic trail which has recently been brushed. Signs are placed along the way.
During winter, enjoy many local cross country ski trails.

And in winter, come to snowmobile on miles of groomed trails maintained by dedicated volunteers of the Frosty Club and the UP Thunder Riders.
Land O' Lakes is truly a vacation paradise year round.
Bring your snowmobile, bike, skis or ATV (or just your running shoes) and get to know the more remote and beautiful wild places near Land O' Lakes.
Links to snowmobile maps are provided below.
Snowmobile Trail Maps