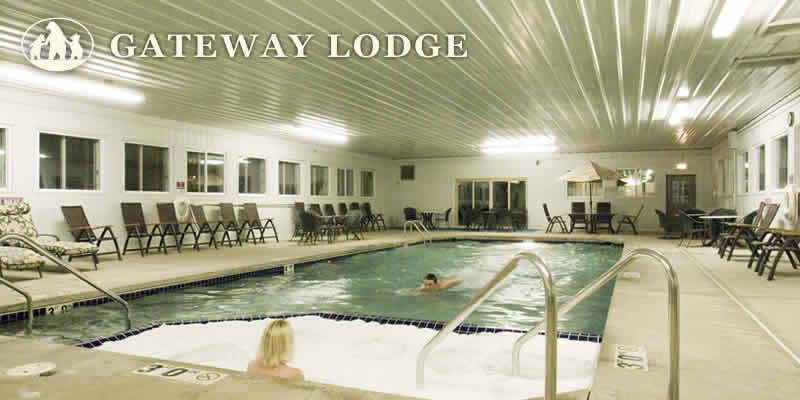 Amenities at Gateway Lodge
We at the Gateway Lodge invite you to experience the nostalgia of the Northwoods at the turn of the century. We are all dedicated to making your Northwoods getaway with us a truly memorable experience.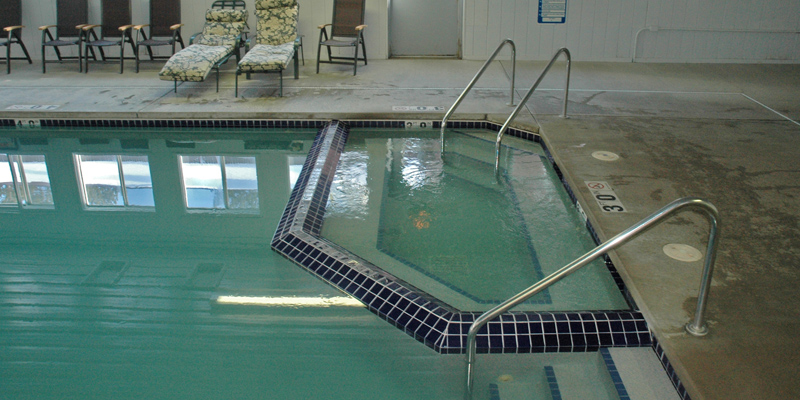 Relax at our recreation center in an indoor heated swimming pool, a steaming hot tub and a redwood sauna.
In the evening, take a break in the Gateway Lounge with wide selection of fine beverages, and perhaps, some live entertainment.
We also provide our guests a free continental breakfast from 6 to 9:30 a.m., a game room, laundry facilities, complimentary coffee 24 hours a day and a variety of personal products, just in case you forgot something from home.
Other amenities at the Gateway include:
On-site bike, ATV and snowmobile trails
Free wireless internet in the lobby
Park and ride
Adjacent airport access
Twenty RV camping sites